Welcoming Your New Kitten (Part 2: Coming Home)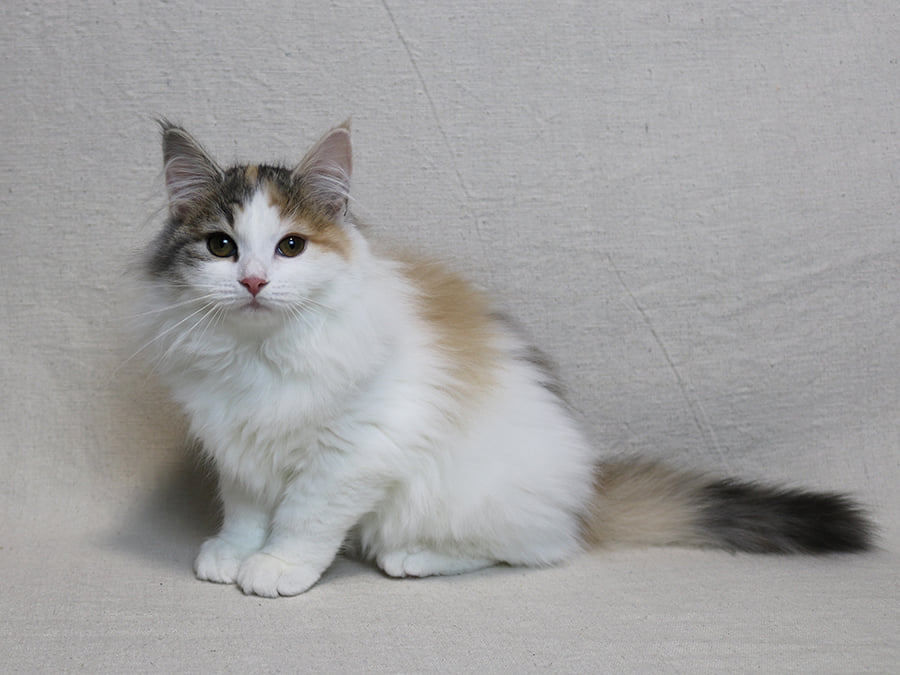 Welcoming Your New Kitten (Part 2: Coming Home)
Here are some tips to help make the kitten's transition to his forever home more peaceful and less stressful. Some advance preparation and home safety updates will ensure that the kitten is safe and comfortable in his new home.  Siberian kittens and cats are mischievous, curious, and friendly.  They will want to explore every inch of their new home. You can minimize the potential risks and dangers for your new kitten by following these simple safety guidelines.
Have a quiet room ready for the kitten that includes all of the necessary gear (food, water, litter box, bed, toys, climber, scratching post or cat tower that has attached scratching posts) and that has been kitten-proofed ahead of time.
Observe the kitten when he comes home to see if anything in the room needs to be adjusted or if anything needs to be removed from the room while the kitten is in there.  Kittens like to chew on soft toys and small pillows to get to the stuffing inside, so these items should not be in the room with them.
Give the kitten some time to adjust to his new room and explore his new surroundings.  Stay in the room with the kitten and, when the kitten is interested, cuddle and play with the kitten.  The more love and affection that the kitten receives from his new family, the more love and affection he will give back to his new family.
When the kitten has adjusted to his new room and his new family, allow him to explore the rest of the house and see where he will be living with his forever family.  It's a good idea to follow the kitten around the house while he is exploring the first time.  He will most likely be running, climbing, jumping, and exploring at warp speed because he is so excited.
Kittens like to eat paper, cardboard, soft toys, shoelaces, ties on hooded sweatshirts, ribbons, hair ties, fuzzies, and much more.  Please remove these items from the kitten's room ahead of time.  Please also supervise cardboard box play and playtime with soft toys until the kitten gets older.
Photo Credit: Winter Kot Siberians